There can be multiple reasons why your feedback is not working correctly.
Issues with the microphone
First, please check that your microphone is working and not covered. Also, make sure you are in a quiet environment to avoid interference.
Some devices have problems with playback through the internal speakers and sound recognition. Therefore, we recommend to use wired headphones so that the app sound does not interfere with the sound of your instrument. Wireless (Bluetooth) headphones are not recommended because the wireless connection often causes delays during playback.
Alternatively, you can turn off the accompaniment music and the metronome in the volume settings.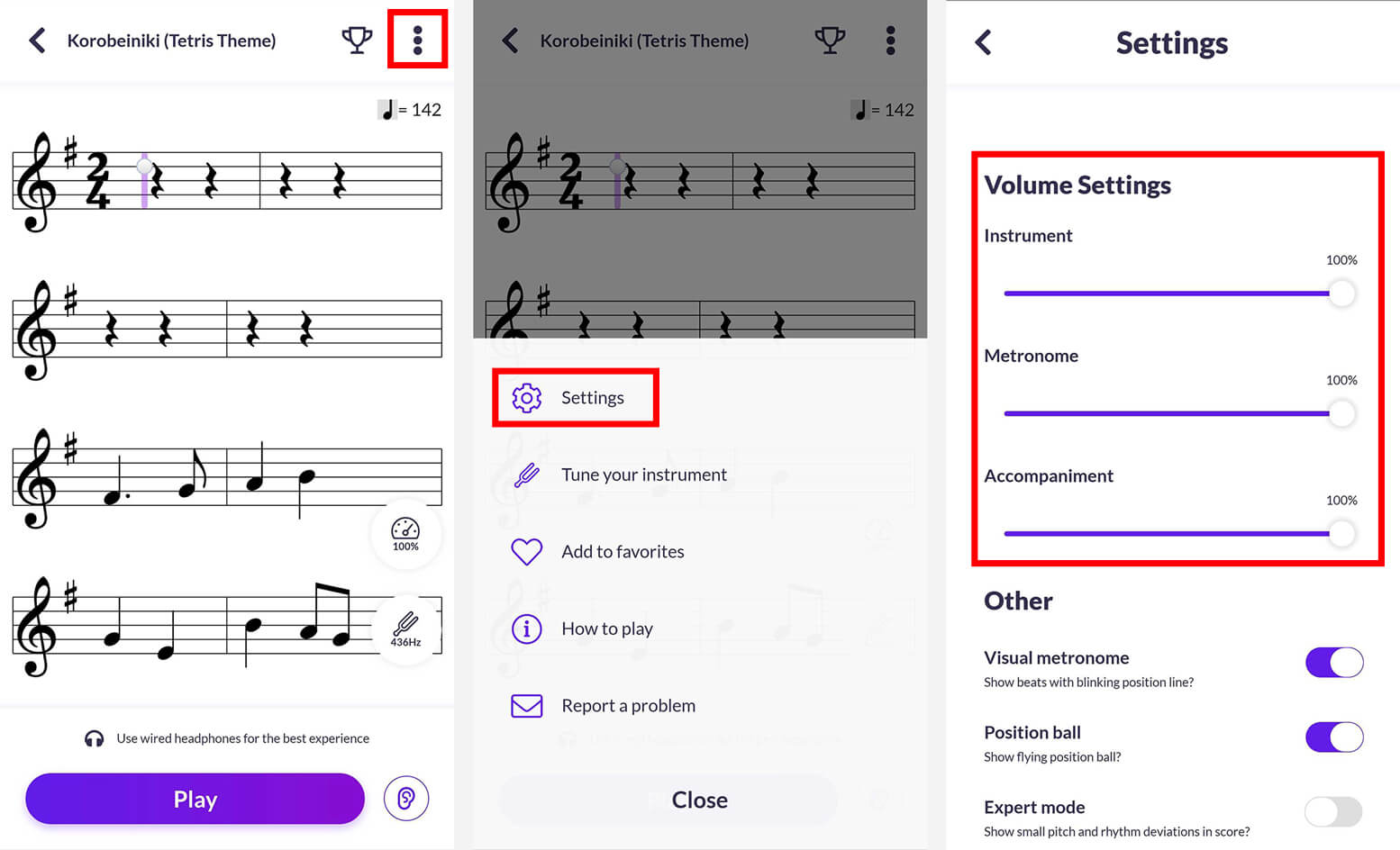 If it does not help, you can perform a manual microphone calibration in the app.
To do this, follow these steps:
Open a song or exercise
Tap on the 3 dots in the upper right corner
Tap on Settings
Tap on Calibration and follow the instructions of the app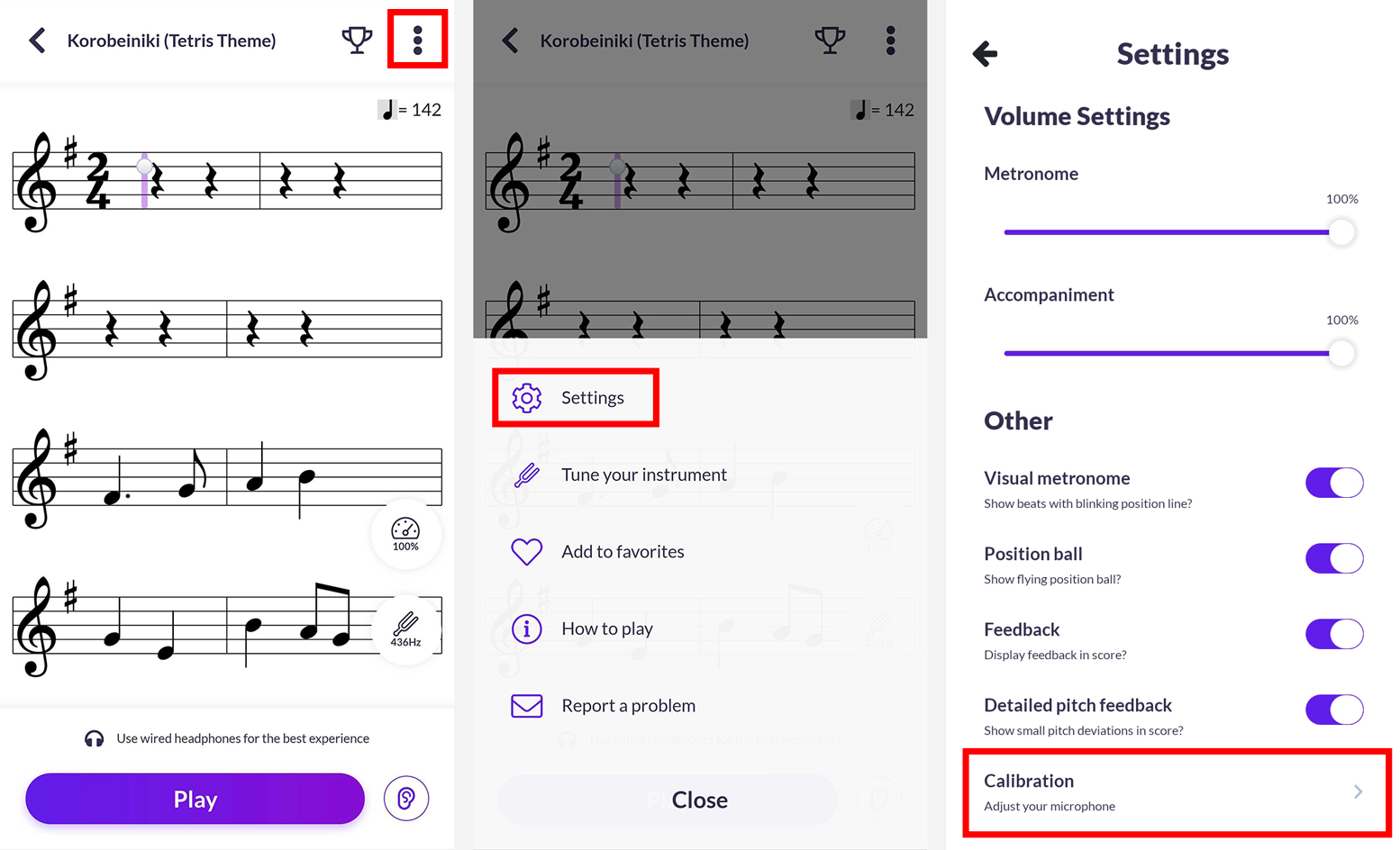 Issues with the instrument
It is possible that your instrument is out of tune. If that is the case, you can use the tuner in our app to tune your instrument.
If that does not help, make sure that you have selected the right instrument. If you have selected the wrong instrument, you can easily change your instrument in the app.