You will find all available tonestro Premium subscription options inside the app.
Open the app
Make sure your are logged in with your user account
Now go to your profile and tap on "Get Premium" on the upper left corner. Alternatively you can go to the songs page and tap on "Unlock all songs" at the bottom.
After the subscription page opens, you can choose between two options:
- Monthly subscription
- Yearly subscription
After selecting your option and tapping on the "Unlock everything"-button, you will be redirected to the App Store or Google Play Store for the payment. Please follow the instructions which will be displayed to complete the checkout process.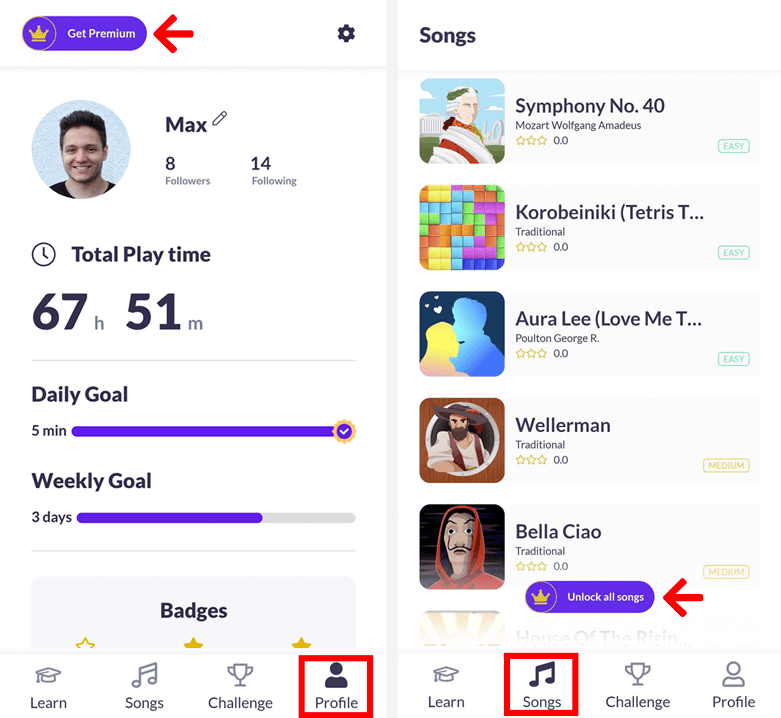 Please note: Your subscription will automatically renew for a year or a month, if not cancelled 24 hours before it expires.